Over the last few months, there has been a lot of noise around Blockchain and how it will revolutionise many aspects of our daily lives. One such area is the way we make payments for our goods and services. If we look at the credit card processing world, we currently have a system that involves a consumer purchasing goods from a merchant.
To authorise the payment, the merchant has to connect (usually in real time) to its acquiring partner, often via a payment service provider or gateway. The acquirer then has to communicate via the relevant card brand network with the consumer's card issuer. The issuer verifies the validity of the card and its ability to service the payment.
This message then passes back down to the merchant via the card brand network and acquiring partner and, assuming all is well, the transaction takes place.
What we really have here is a ledger lookup based on a trust system. The acquiring bank trusts the issuing bank that they will reconcile the payment based on mutual membership of and adherence to the card brands' rules. Everyone will get their money and the consumer their goods.
So why would we be interested in change? The system works well or it appears to.
There are a number of problems with the current system namely;
There are many players involved and each takes a piece of the pie, each takes a fee somewhere in the chain.
It's not actually very secure; the piece of plastic we carry around is very susceptible to misuse and fraud. That's why a whole industry of PCI DSS has evolved.
It's not very friendly to emerging nations, where credit card usage is difficult, from prohibitive fees, set-up costs and bank mistrust to lack of postal systems for safe card delivery and credit verification.
It's controlled by a few major card brands.
How then can Blockchain address these? Actually what is Blockchain? Is it the same as bitcoin?
Bitcoin is a digital currency that uses the Blockchain technology. They are two separate subjects and for this article bitcoin is not important nor relevant.
The banking world wouldn't exist without ledgers; they need somewhere to record all those debits, credits, balances, credit limits etc. Think of any old movie and you will see the bank clerks beavering away completing vast double entry books.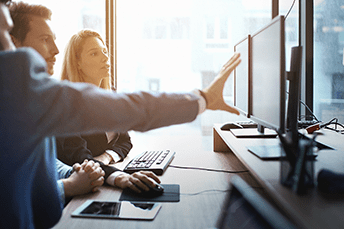 Things of course have moved on and the ledgers are now within global computer networks owned by the banks. They are private ledgers and only record the activities relevant to that bank.
Blockchain is basically a Distributed Ledger System (DLS). The ledger exists everywhere. When it is first created, it is then more or less instantly copied to all computers globally who are in the Blockchain system.
There is no central ownership. Each entry in the ledger, let's start calling it the chain, cannot be reversed, changed or manipulated in any way. It can be added to though of course.
Let's go back to credit card processing; earlier we stated it's a lookup system based on trust. The key word: TRUST. Ever since the dawn of time, there had to be trust that someone would pay for their goods. The whole concept of trade is based on this. Once we used to barter a sheep for a bag or two of grain, the buyer and seller physically handed something over to each other, trust was not really an issue.
Naturally we had to evolve, we couldn't really walk around all day with sheep or bags of cash. The Medici family away back in the Florentine revolution days realised that and set up what we now know as the banking system. Basically, an intermediate who held our money; someone both parties to a transaction trusted. Global trade was born.
Think for a moment about cash, what is it, what's it worth etc. The five-pound note you have in your pocket is materially worth very little; maybe a fraction of a penny. It's the promise that is written on it that is valuable. The issuing bank basically states (on the note) that they promise to give the bearer five pounds sterling.
Now that's a conundrum to get your head around, you hand over £5 and are promised to get £5 back. I do not plan on going into that discussion however think of it again. Currency in your pocket has little value other than the promise it gives. When I pass that note to someone else they now own the TRUST of that promise.
Do we trust the banks, do we trust the government? They are questions I will leave you to answer. However, in some countries there is good reason not to trust the banks and the payment systems. In some countries corruption is rife, political instability and lack of infrastructure adds to the lack of trust.
Blockchain is a public decentralised ledger system. It is not held by a small number of corporations or even governments; it's basically out there in the ether. It can be trusted, the fundamental requirement for a transactional system. It doesn't need to be carried around like a plastic card, it's not reliant on a 16 digit number and a 3 digit security code.
If used for payments every interaction is recorded, cannot be altered and is secured using such high encryption that its currently deemed un-hackable for the foreseeable future.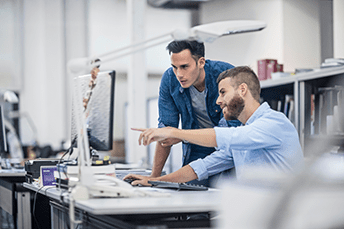 It's easy to see that Blockchain can provide very low cost, fast, real-time payment solutions without the current layers of intermediaries. Imagine instead of a plastic card, the consumer has a Blockchain holding his bank balance or his credit 'card' limit and current balance (although he has no card) but a credit line.
The merchant could basically trust the customer directly, the customer allows the merchant to access his transactional Blockchain. Most likely the interface between the two would be on a mobile device. The merchant's system will 'see' the balance and add a debit line to the chain.
The customer has his limit reduced, the transaction is irrefutable and both parties are happy. Here we only have three players, customer, merchant and bank or credit 'card' company.
Now we can understand why Blockchain could be a disruptive technology. $2.3 Trillion was spent on credit cards in 2016. Imagine the fees that could be lost to the payments industry if swathes of intermediaries were cut-out of the loop?
So is it going to happen?
There is a problem, mainly in that banking and payments are highly regulated industries. They are intrinsic to the success of the global economy. The Great Depression, the rise of Nazi Germany, the 2008 crash can all be linked to failings in the banking system.
In 2008 Governments globally had to bail out the banking system and as such have a vested interest, as do we the taxpayer, in the success of the financial institutions. It could be argued that legislation and red tape could hold up the progress of such technology or change.
However recently there has been some real desire and action, especially in the cross-border payment transfer fields. Swift, the Society for Worldwide Interbank Financial Telecommunication, who handle billions of pounds of international transactions recently completed a feasibility study.
Swift is owned by the banking industry and looked at Blockchain to solve an issue where banks cannot receive intra-day reporting. When you are dealing with the levels of money involved in Swift, timely information is paramount. Blockchain distributed ledgers looked an ideal solution. The result of the study was basically yes it could work but not at this moment.
28 banks took part in the study, including Lloyds and Société Générale. Banks obviously need to keep a high level of privacy for their clients; so the study showed that over 100,000 distributed sub-ledgers would probably need to be created to serve its 11,000 member banks. It was deemed this would be unwieldy as the systems in many of the banks could not handle this.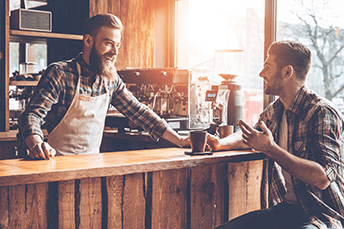 Swift commented "One of the most challenging aspects is to ensure that all the building blocks, including Blockchain, can work together and with our legacy systems. Internal legacy systems
must be able to speak to external platforms and APIs".
Visa, Mastercard and American Express over the past year or so have all launched Blockchain related services. Visa and Mastercard use it within their Business 2 Business (B2B) offerings. Mastercard is also a member of the Enterprise Ethereum Alliance.
American Express went as far as to file a patent for using Blockchain within its payments ecosystem.
One of the areas where Blockchain seems to be getting some traction is in Trade Financing, where there have been a number of recent studies, exercises or proof of concepts.
The Commonwealth Bank of Australia and Wells Fargo used a Blockchain-based transaction to track and pay for a cotton trade between the USA and China with a company called Brighann Cotton.
Another example is work being undertaken by IBM Financing where they believe they can cut down financial dispute resolution times from 44 to 10 days.
Boston Consulting Group estimates that Blockchain could decrease operational and cost compliance costs by 10-15%.
The Digital Trade Chain Consortium, whose members include HSBC, Deutsche Bank and Société Générale have stated they will launch a Blockchain based pilot with 7 of their bank members this year, 2018.
So is there a future for Blockchain in payments, I would argue yes absolutely. Will we see it being the demise of the card brands and the payment processors, I think not. Rather I believe they will embrace it and use it to fight fraud, lower costs and maybe more importantly provide inclusivity to the emerging nations or the millions who have a poor credit rating.
Another major area where we may see Blockchain in its element is in the Internet of Things (IoT). For example, your home will soon have tens, if not hundreds, of devices that can initiate micropayments. A DLS that you share with your vendors will allow you to track, consolidate and make non-repudiated payments to your vendors and suppliers.
The payments could be made directly without any credit cards or bank transfers being initiated. Blockchain is ideal for 'Smart Contracts'; for example, you take out health insurance, you receive a discount because you promise to go to the gym 3 times a week, or to keep your weight in a certain band.
You wear a personal fitness monitor and/or have a smart weighing scale at home. These smart devices send their data to your health Blockchain-based contract.
Your health insurance provider automatically debits the discounted premium without any human interaction. The smart contract simply keeps track of the contract 'rules' and records and initiates the relevant payment response.
Blockchain is here to stay, bitcoin may not be but that's another article.
If you are a merchant that requires technical or PCI DSS help, please click here
---