Sysnet Global Solutions continues to strengthen security and compliance for businesses with the latest update to our Proactive Data Security solution including the launch of our Sysnet Protect mobile app.
Dublin, Ireland, September 15th, 2020 – Sysnet Global Solutions, the leading provider of cyber security and compliance solutions, is today launching a brand new update to its leading Proactive Data Security (PDS) solution. PDS 2.0 comes with a host of new features including a mobile application and additional security tools. As Sysnet offers these services via its payment processor and bank partners, they have also introduced new ambitious customer KPIs, reflecting their commitment to providing exceptional service and protection to their clients' customers.
---
Mobile Application
The 'Sysnet Protect' mobile application is the latest addition to Sysnet's renowned suite of cybersecurity and compliance solution. The company also provides a managed security service that proactively engages smaller businesses, helping them to complete their PCI compliance requirements and install and run security tools that help to protect their business. The new mobile application will now allow merchants to keep track of compliance when and where ever they choose.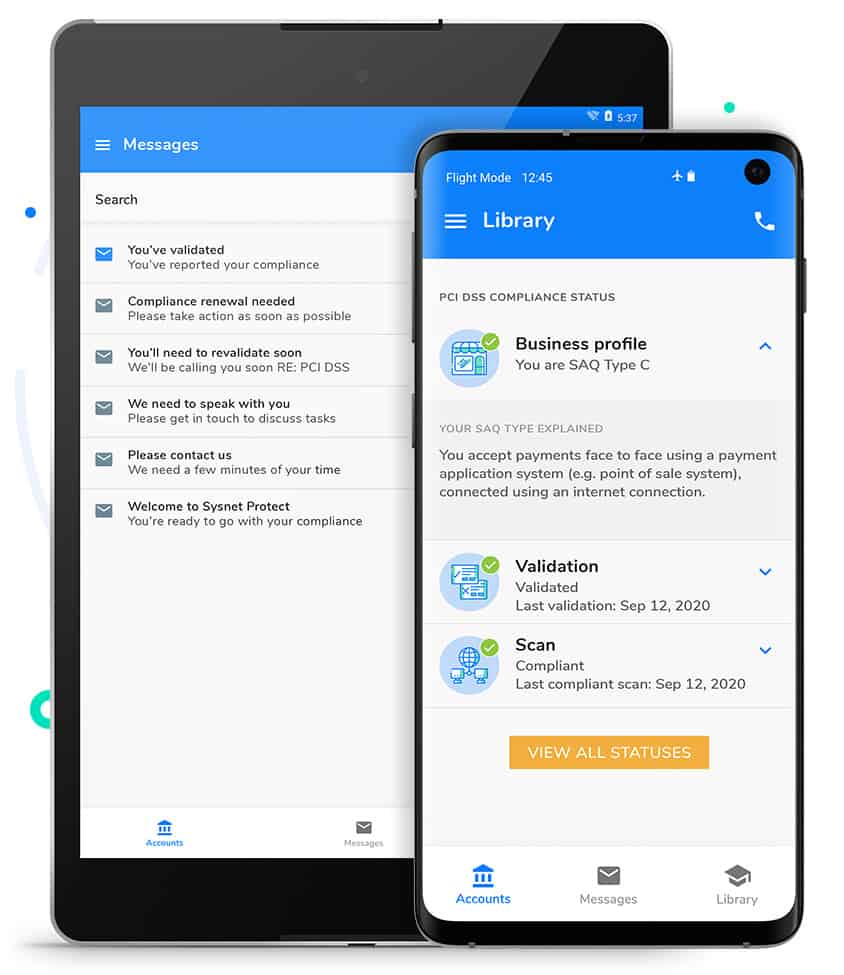 Providing on the go snapshots of their current PCI compliance status directly from its dashboard, Sysnet's mobile app instantly informs merchants of any deadlines and areas where falling out of compliance is a risk. This is particularly useful if they have several different accounts that they must monitor and report on.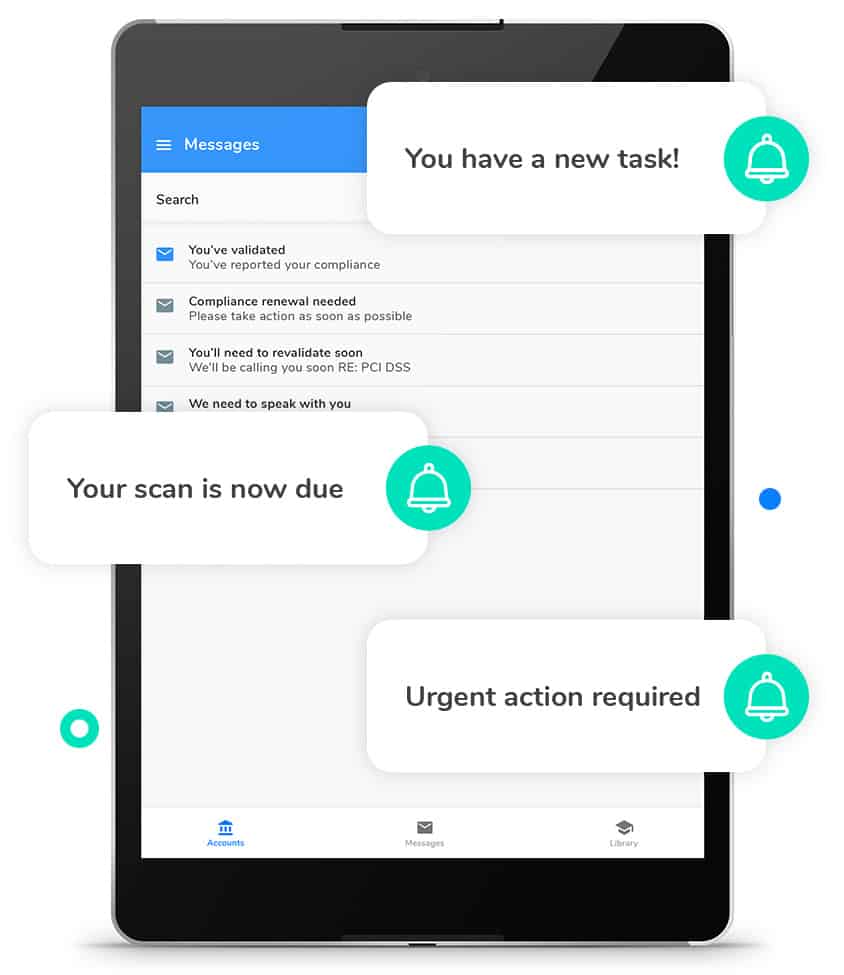 Alerts and notifications are sent through the app by managed service teams as reminders of key deadlines and non-compliance issues. Plus, editable policy templates and educational content regarding compliance can be accessed through the application, making otherwise complicated issues like Information Security and Incident Response more palatable for smaller businesses.
Additional Security Tools
Sysnet is also further bolstering its suite of security tools provided to merchants. Accompanying its enterprise-grade endpoint protection and security scans already offered, Sysnet is expanding protection beyond the device by adding the facility to run website security scans. The advanced scan is accompanied by a support call from one of its security team to assist the business owner to understand the results of the scan, as well as offering anti-malware protection to sites found to be vulnerable. This is in conjunction with more advanced protections being added to its existing software package, such as Dark Web Monitoring and Keyboard Encryption. Advanced protections such as these were, until now, typically out of the reach of small businesses due to cost and complexity. Sysnet is leveraging economies of scale to provide elite security tools, to smaller sized businesses.
Client KPI commitments
Additionally, Sysnet has introduced a range of advanced KPIs for its processor and bank partners. The new KPIs introduce ambitious minimum merchant validation rates, improved attrition rates, improved customer satisfaction rates, and minimum levels of security tool deployment and usage rates. With these changes, processors and bank partners can have the confidence that targets will be met, making it easier for them to predict the positive financial impact their compliance and security programmes will have on their business.
Gabriel Moynagh, CEO of Sysnet, commented:
"Building on the success of Proactive Data Security over the last 3 years, PDS 2.0 takes the product to the next level with marked improvements in business protection, customer experience and client commitments. Through a combination of continuous engagement with our clients and market research we understand the issues that matter for businesses when it comes to data security and compliance – we know what businesses struggle with and we know where they are most likely to be breached. With PDS 2.0 we can continue to deliver a high performing, modern data security and compliance solution to our clients' customers, and they can hold us to that with numbers that really mean something."
Many of Sysnet's clients have already begun to benefit from the changes to KPIs and a positive reception is expected to both the Sysnet Protect mobile app and the advanced KPI commitments now they have launched. Going forward, Sysnet will continue to enhance the solution with more features and security tools for even greater protection, especially for small merchants. In addition, it plans to expand its commitments even further with KPIs on risk levels, solution usage, and providing more granular statistics for the programme.
About Sysnet
Established in 1989, Sysnet Global Solutions provides payment card industry, cyber security and compliance solutions that help businesses to improve security and acquiring organisations to reduce risk. Specialising in data security and PCI DSS compliance validation solutions, Sysnet offers a range of services, including its award-winning, Sysnet.air® and Proactive Data Security (PDS) compliance and security management solutions to a wide variety of businesses including acquirers, ISOs, international banks, payment service providers and merchants. Headquartered in Dublin, Ireland, Sysnet has clients in more than 60 countries worldwide.
---
Connect with Sysnet on LinkedIn, follow on Twitter. Subscribe to our Blog.
---