2nd Annual Acquirer PCI Sentiment Survey
Senior payment executives' thoughts on SME PCI compliance and security
The survey was conducted in order to gauge the sentiment of senior executives at global acquiring organisations regarding the state of PCI compliance among small businesses.
This year, in addition to trying to gain a better understanding of their thoughts on the future of the PCI DSS and on the impact non-compliance fees have on the industry, we also take a closer look at the PCI scope reducing and security tools being offered to smaller businesses as part of the acquirers PCI and security offering.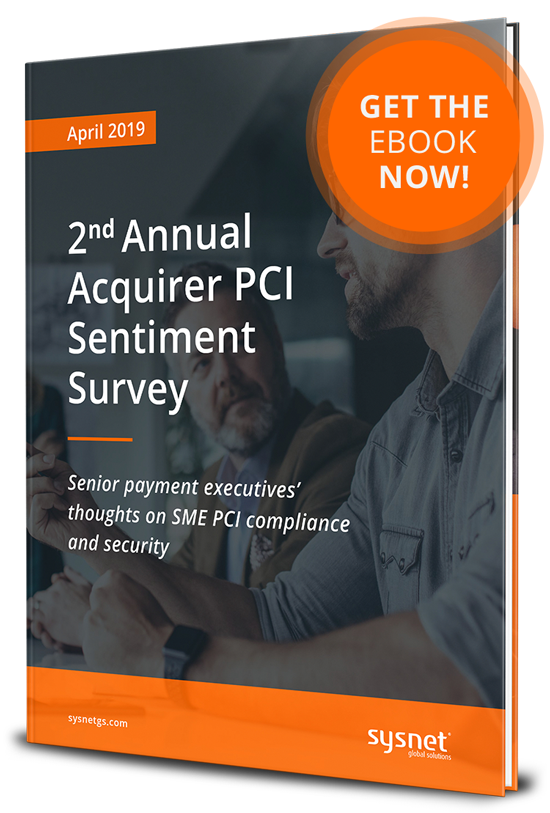 About the Recipients of the Survey

Survey was sent to senior contacts from over 30 acquiring organisations.

Recipients of the survey includes 7 of the top 10 global acquirers.

Survey recipients have Level 4 merchant portfolios of greater than 50,000 merchants.
Download a free copy of the ebook now!
Please provide your business email address.