Customer: OpenEdge
Region: North America
Challenge: Support US payments provider in delivering personalized customer service to merchant customers
Solution: Envoy (Technical) – Customer Engagement Services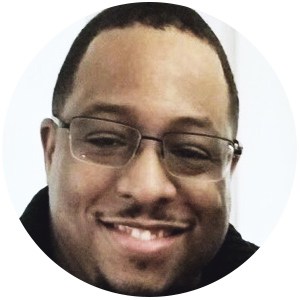 "In Sysnet, we have found a partner we can trust with our customer relationships. The Sysnet team is incredibly knowledgeable about our customers and our solutions"
Erik Frazier, Vice President, Customer Care at OpenEdge
Helping providers deliver top-dollar customer service support
OpenEdge is a leading payment solutions provider helping North American businesses succeed. It provides merchants with secure and personalized payments, including card payments and alternative methods.
As the integrated payments division of Global Payments, OpenEdge serves more than 2,000 technology partners across 60 industry verticals throughout the United States and Canada. It provides comprehensive, personalized support to its merchants migrating to new payment technologies.
The US payments scene is changing quickly, with card payments now representing 40% of all consumer expenditure, while cash accounts for just 10%. This change comes with new regulations and behaviors, of course, meaning more work for merchants to meet new standards and countless customer service inquiries.
The size and scale of the North American market changes presented a challenge to OpenEdge to continue driving innovations in payment solutions while providing the best possible service to customers.
The company subsequently required a partner to help it manage several industry developments at the same time, providing a value-add for its merchants by helping guide them through the process. A changing payments landscape
Over the last few years, the US has migrated from traditional swipe and sign cards to the more secure EMV® standard – so-called "Chip and PIN" – demanding changes to the card payments infrastructure in-store.
More recently, communication security protocols that protect customer data during the transaction process have also been enhanced, meaning that merchants in the US must ensure their software payments infrastructure moves away from using Secure Socket Layer (SSL) protocol or early Transport Layer Security (TLS) and instead uses only secure versions of the protocol.
"The technology underpinning cashless payments is changing fast, which is good news as it makes card purchases more secure for consumers," said Erik Frazier, Vice President, Customer Care at OpenEdge. "Yet with so many developments happening at the same time, merchants need help and guidance to make sure their systems stay up to date and provide the highest levels of protection to their customers."
OpenEdge is committed to providing the best possible support to merchants in North America. Adapting and scaling card and other payment technology to meet companies' individual needs, the company's goal is to simplify how transactions are processed for both merchants and their consumers.
With demand for support significantly increasing, however, OpenEdge needed a customer service partner that could integrate seamlessly with its own team to help it continue to provide both industry-leading merchant support, state-of-the-art payment solutions and everything in between. This is where OpenEdge turned to Sysnet.
Balancing product development and customer support
The sheer volume of enquiries from merchants upgrading their systems meant that OpenEdge needed a solution to enable it to continue to offer the highest standards of customer service support, while also allowing it to work on day-to-day operations.
"Booming demand from consumers for card payments – particularly for Chip and PIN – combined with imminent deadlines for switching to new software protocols, means that we now receive more merchant enquiries than ever before," explained Erik. "We needed a long-term solution to help us continue providing expert support to all our customers, keeping on top of the changing payments landscape but without jeopardizing the time we devote to our primary services."
OpenEdge wanted a partner to provide expert advice and guidance to merchants on its behalf, lifting the burden from the OpenEdge team, while providing a personalized service to its merchant clients.
In-depth expertise in payments, and a detailed understanding of the North American retail market, was also a vital component in any prospective partnership for OpenEdge.
Creating an ideal partnership
OpenEdge first approached Sysnet for help in providing customer service support for its merchants switching to EMV, after reading about the organization's extensive payment expertise and customer support experience in sector media. Sysnet worked closely with OpenEdge to fully understand its requirements and those of its customers, then began to develop an appropriate solution.
Sysnet's customer engagement service, Envoy, adjusts to business requirements with its three diverse solutions:
Service – comprehensive services including: customer services, product and compliance support, overflow, and out-of-hours
Sales – assisting in selling products and services
Technical – providing assistance to client customers, addressing a wide-range of technical challenges
OpenEdge initially required a technical package from Sysnet for guidance on EMV migration. OpenEdge subsequently expanded its relationship with Sysnet for help with TLS infrastructure updates and everything in between.
"Sysnet created a dedicated customer service team to meet our unique and evolving needs," added Erik. "The team offers exactly the expertise needed to support merchants of all shapes and sizes in updating their payment systems – not just to switch to EMV but in meeting other new security standards as well. Sysnet provides both inbound and outbound services, handling enquiries from merchants and contacting customers to discuss their changing payment needs."
The Sysnet white-labelled customer service solution provides merchants with dedicated expert support that is indistinguishable from the service they receive from OpenEdge itself. As a result, OpenEdge can now offer a specialized customer service team, so it can concentrate on providing customers with the best possible personalized payments.
Speaking about the outcome of the partnership, Erik commented: "Thanks to Sysnet's extensive payments expertise, the customer service support took just three weeks to roll out. The customer support team was fully trained with in-depth knowledge of OpenEdge, the service we offer merchants, and the needs of merchants updating their payment technology.
"The implementation was seamless and the results speak for themselves," said Erik. "Sysnet handles some 8,000 inbound calls for OpenEdge and almost 3,000 outbound calls every month. The customer satisfaction rating for the service averages a staggering 4.83 out of five."
The feedback from individual merchants has been highly positive too. One customer remarked that the team was "very helpful and professional and did not stop until the problem was successfully resolved." Another praised the service as "polite, prompt and helpful in every way."
"In Sysnet, we have found a partner we can trust with our customer relationships," concluded Erik. "The Sysnet team is incredibly knowledgeable about our customers and our solutions. They have shown themselves to be highly flexible and responsive to changes in the support we need to offer our customers and are always able to provide exactly the right service to meet their needs."
Both Sysnet and OpenEdge are now exploring how to evolve the customer service support they receive to ensure it continues to stay one step ahead of changing customer requirements in the future.
Established in 1989, Sysnet Global Solutions provides payment card industry, cyber security and compliance solutions that help businesses to improve security and acquiring organisations to reduce risk. Specialising in data security and PCI DSS compliance validation solutions, Sysnet offers a range of services, including its award-winning, proprietary, cyber security and compliance management solution Sysnet.air®, to a wide variety of businesses including acquirers, ISOs, international banks, payment service providers and merchants. Headquartered in Dublin, Ireland, Sysnet has clients in more than 55 countries worldwide.
Envoy is Sysnet's white-labelled customer engagement service, helping payments organizations to meet their sales, service and technical support goals. It combines best-in-class contact center technologies with intelligent allocation of highly trained, dedicated customer service professionals.
OpenEdge helps businesses succeed by delivering secure and personalized payment solutions. As the integrated payments division of Global Payments, OpenEdge is driving innovation in software applications – adapting, scaling and simplifying how payments are processed. OpenEdge serves more than 2,000 technology partners across 60 industry verticals throughout the United States and Canada.
If you are a merchant that requires technical or PCI DSS help, please click here
---