Reduce attrition, increase compliance, security and recurring revenue.
How processors can increase PCI compliance revenue and reduce attrition by offering a managed compliance and security service.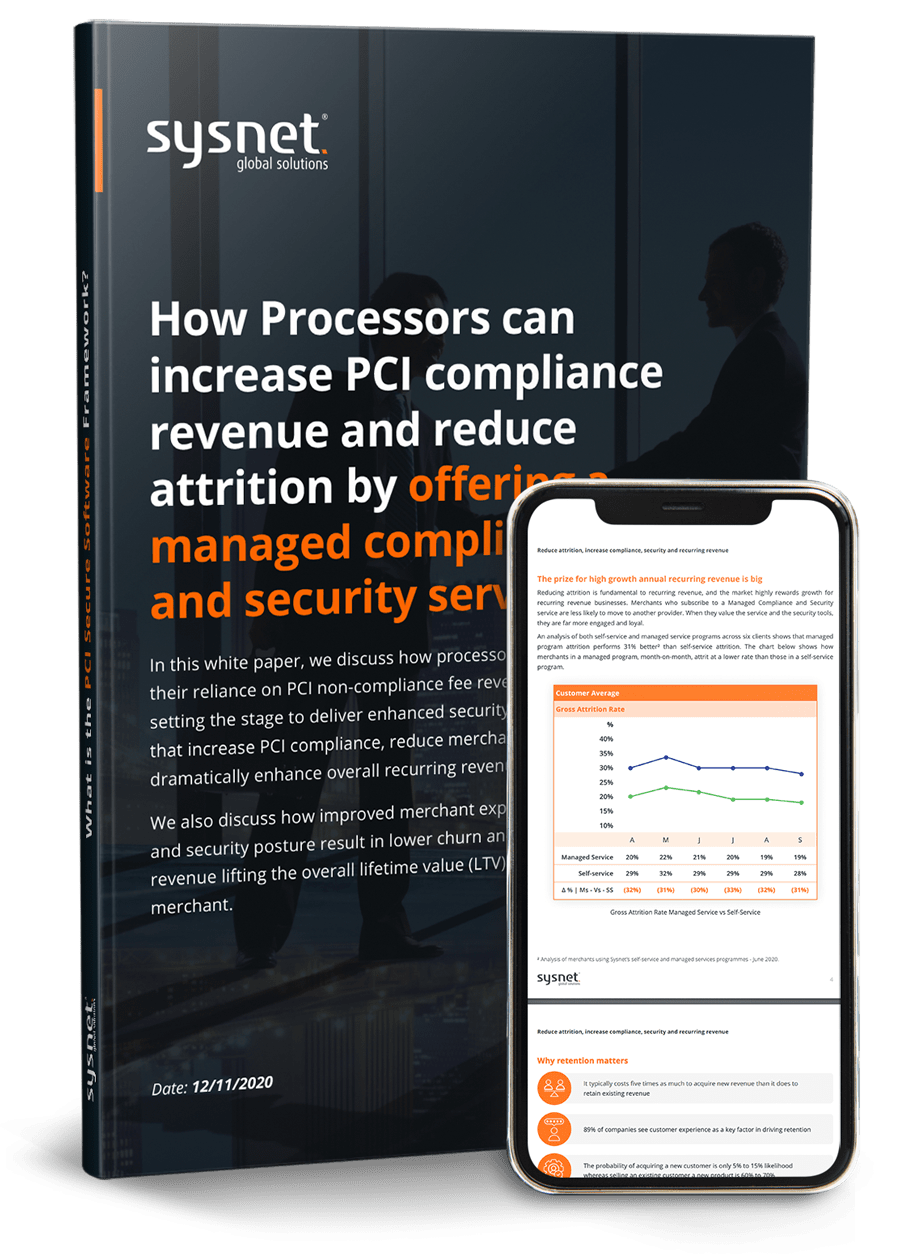 In this white paper, we discuss how processors can reduce their reliance on PCI non-compliance fee revenue while setting the stage to deliver enhanced security capabilities that increase PCI compliance, reduce merchant churn, and dramatically enhance overall recurring revenue.
We answer the following questions:
Why is the income from non-compliance fees a false economy?
When is it appropriate to charge non-compliance fees?
How can non-compliance fee revenue be replaced cost-effectively?
What life time value is lost through attrition?
Why does reducing churn matter?
Download your free white paper today by providing your company email address!
Get your white paper now!
Please provide your company email address.