Customer: Worldline
Region: Europe
Challenge: Provide a robust, future-proofed PCI DSS compliance management platform for Level 1-3 merchants.
Solution: Sysnet.air, Proactive Data Security solutions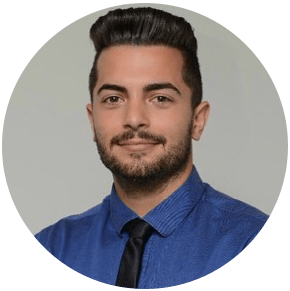 "The differences between Sysnet's solutions and the solutions from other providers from a technology perspective are incomparable"
Georgios Manoussis | Head of PCI DSS Merchant Compliance
Worldline looks to the future of PCI compliance to build on successful partnership with Sysnet
With its global reach and its commitment to innovation, Worldline is the technology partner of choice for merchants, banks and third-party acquirers as well as public transport operators, government agencies and industrial companies in all sectors. Powered by over 20,000 employees in more than 50 countries, Worldline provides its clients with sustainable, trusted and secure solutions across the payment value chain, fostering their business growth wherever they are.
"My role is to handle all PCI DSS compliance for Level 1-3 merchants, and act as a key account manager for special cases" explains Georgios Manoussis, Head of PCI DSS Merchant Compliance at Worldline. "I also oversee the partnership with Sysnet, and am responsible for managing core processes, software migrations and change within the department". A step change in solutions
Worldline first engaged the services of Sysnet to replace a former provider in late 2019 and rolled out the Sysnet.air platform to its portfolio of Level 1-3 merchants within six months. Like Sysnet, Worldline had grown considerably through multiple acquisitions, and needed a partner that understood its needs as a global acquirer. Challenges with its previous provider's compliance solutions, coupled with inflexible ways of working and pricing models, greatly shaped what Worldline was looking for in its next partner.
"The differences between Sysnet's solutions and the solutions from other providers from a technology perspective are incomparable" elaborates Georgios, "we knew from the outset that Sysnet's solution was modern and trend-focused, taking into account what merchants will need in the future whilst offering robust protection now – this very much aligns with our ethos as a business"".
Sysnet's white-labelled security and compliance solution has now been live with Worldline's customers for 12 months, and merchants have seen minimal disruption as part of the migration. Georgios explains that "When it comes to security and compliance, no news is good news. Whilst compliance is mandatory and we don't have to actively promote the tool, we often get positive feedback on how the portal looks and runs, and how easy to use it is from a merchant's perspective. This feedback lets us know that we made the right choice in selecting Sysnet as our provider".
Partnerships over products
Whilst providing robust managed compliance and security solutions to merchants is of paramount importance, it was Sysnet's operational approach to the partnership that has helped them cultivate a deeper relationship with Worldline.
"We realised immediately that Sysnet understood us as an acquirer and brought a lot of experience on the payments side, which was a crucial differentiator" comments Georgios. Sysnet's experience in the space made the vendor-customer relationship more straightforward; "basic processes such as briefing and providing feedback were instantly just easier, simpler and more efficient".
"Regardless of the problem, which are always going to crop-up when you have complex, multi-faceted software migrations, Sysnet are always on hand to support – it's not like they just offer the portal, like other service providers".
Veteran expertise meets start-up mentality
When searching for a new managed security and compliance provider, a culture of innovation was crucial for Worldline. "Despite having a global team with lots of experience, Sysnet approached our portal deployment more like a start-up", explains Georgios, "they act quickly, and no problem is too small or too large – nothing is impossible".
Flexible pricing agreements and a more open way of working, as well as the ability to white-label software, have helped differentiate Sysnet in a competitive market. This collaborative approach to the partnership, in comparison to that offered by other compliance portal providers, has allowed Sysnet to deepen its relationship with Worldline, and explore options for future growth and support.
What's next for Worldline and Sysnet?
Both companies are already looking for ways to expand their partnership. Worldline is growing significantly, with key opportunities for expansion identified in new markets. Georgios envisions that Sysnet's support and portal will play a crucial part in this global rollout, and their experience across markets will help Worldline service new merchants in emergent territories, in line with its shared strategy.
Achieving PCI DSS compliance, however, isn't the ultimate goal. "Long-term, Worldline doesn't just want to make sure merchants are fully compliant, though that is obviously our primary aim. However, we also want to ask questions and find out how security needs are changing across borders and markets, making sure we're planning one step ahead for our customers. Having a more holistic view of security is important, and Sysnet's offerings such as Proactive Data Security (PDS), as well as additional solutions enabled by their acquisition of Viking Cloud, will help us to achieve this".
For Georgios, true protection lies outside of software and solutions: "The topic of PCI in general needs more awareness. We deal with countless merchants on a daily basis who show minimal awareness of PCI, and the risks of not being fully compliant. Public awareness of PCI compliance is growing, thanks to the likes of COVID, and notable breaches that made headlines, but more education is required, and acquirers need to be more active in the conversation. Additionally, with the shift to online we've seen in the past 12 months, more merchants than ever are embracing digital routes to market, such as hospitality and food vendors. As a result, educating merchants around PCI DSS compliance whilst providing robust solutions will be critical, and we at Worldline are confident that, in partnership with Sysnet, we can meet this challenge".
If you are a merchant that requires technical or PCI DSS help, please click here
---