Customer: Worldpay
Region: Europe
Number of merchants: 400,000
Challenge: Make it simple for customers to get compliant and more importantly get their businesses more secure.
Solution: Sysnet.air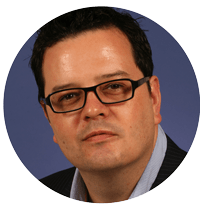 "When we look for a new provider, we ensure that they are on the same strategic path as ourselves, that they are always looking forward and that they always put the customer first."
James Frost, Chief Marketing & Commercial Officer for Worldpay
Supporting customers, building relationships
Worldpay is a leading payments company with global reach and provides an extensive range of technology-led payment products and services to around 400,000 customers, enabling their businesses to grow and prosper.
Worldpay manage the increasing complexity of the payments landscape for their customers, allowing them to accept the widest range of payment types around the world. Using its network and technology, Worldpay are able to process payments from geographies covering 99% of global GDP, across 146 countries and 126 currencies. Worldpay help their customers to accept more than 300 different payment types.
With cybersecurity a growing threat to businesses and card fraud becoming increasingly sophisticated, reducing merchants' risk of losing money through exposure to fraud is high priority. The Payment Card Industry Data Security Standard (PCI DSS), developed by the card schemes was designed to reduce opportunities for criminals to access payment card data.
For Worldpay, ensuring their portfolio of small and medium businesses are aware of their obligations and making it easy for them to comply with the standard led to the introduction of their SaferPayments programme. Always on the lookout for brilliantly simple solutions for their customers, Worldpay chose Sysnet to help support their SaferPayments programme for PCI DSS.
In a recent discussion James Frost, Chief Marketing & Commercial Officer for Worldpay explained, "When we look for a new provider, we ensure that they are on the same strategic path as ourselves, that they are always looking forward and put the customer first."
Sysnet went the whole nine yards in providing a fully integrated white labelled software solution and fully integrated contact centre as part of Worldpay's SaferPayments. By bringing in a white label solution, Worldpay customers are viewing the compliance support as an in house service. This is in line with Worldpay's aim of adding value for their customers by making it simple for customers to get compliant and more importantly ensure their businesses are more secure.
The PCI DSS process takes time and can often require technical knowledge and an understanding around how IT systems are set up, which can be challenging for customers. Sysnet is focussed on making the reporting process as easy as possible, while also ensuring that Worldpay customers understand what they need to do to accept card payments in a secure manner. Sysnet's solution includes prepopulating sections of the customers' SAQ based on their business profile, helping Worldpay customers save time and effort filling out complex, technical SAQ forms.
"The actual compliance process is now much more intuitive and I think that customers are finding that they don't need as much help as they once did when completing their SAQ," added Frost.
For Worldpay, providing a first rate customer service is crucial and marrying up the call centres has enabled Worldpay and Sysnet to deliver a fluid customer experience.
"I can't speak highly enough of the contact centre feedback we've had. The guys are really impressed that we can transfer calls between ourselves and Sysnet so seamlessly," commented Frost.
In terms of implementing the programme, the transition for Worldpay from the previous service provider was exceptionally well supported by Sysnet's dedicated project manager. The teams needed to be flexible to accommodate certain changes but focussed on bringing it all together, as well as pushing it forward to ensure all the moving parts were captured and nothing fell through the cracks.
"We needed Sysnet to support a telephone based service and they did this tremendously quickly," explained Frost.
What customers of Worldpay have to say
Over the course of Sysnet delivering Worldpay's SaferPayments programme and as customers return to complete their PCI DSS reporting annually, relationships have developed, with customers often seeking out specific members of the SaferPayments support team who they have previously dealt with.  One such customer based in Banbury, Oxfordshire explained recently,"Niamh has assisted me with my compliance completion for the past couple of years. I realise this is part of her job but she has always been cheerful and friendly and made the process so easy."
Customer feedback is crucial, helping to ensure that the level of service meets and exceeds customer expectations. One such customer to provide valuable feedback was Martin Davis, from the Relate organisation in Dorset shortly after reporting his compliance with the PCI DSS for the first time.
As an organisation using a number of different channels for accepting card payments Martin's PCI DSS reporting is comprehensive and technical. Martin explained that he was not very technical, so needed to refer back to the SaferPayments helpdesk a number of times to complete these technical tasks. The types of tasks that he needed to do ranged from checking the browsers being used and updating certain systems across the organisation.  With guidance from the SaferPayments technical support team, Martin was able to check and confirm that his systems were set up as would be expected.
"This helped us to re-enforce our security protocols and as a result a reminder was sent around to all staff members reminding them of their responsibilities for keeping their business network secure," explained Davis. He also explained how he felt much better equipped to go it alone next time, but any issues and he wouldn't hesitate to reach out again to the SaferPayments help desk.
"I can see how SaferPayments is a mutually beneficial programme.  Worldpay are very focussed on helping their customers manage risk and better protect their business through the SaferPayments programme", commented Davis.
Keeping on top of business
The SaferPayments programme helps Worldpay customers to understand their PCI DSS compliance requirements and protect their business by making sure that payments are taken and processed securely.
With Sysnet delivering the SaferPayments programme, Worldpay are confident that they can support their customers' risk and assurance challenges, while aligning with the company vision of being a true partner to businesses.